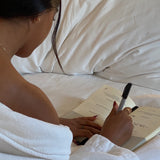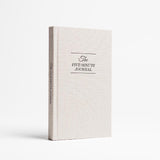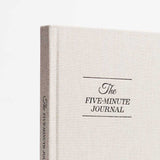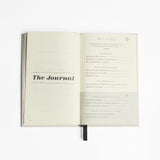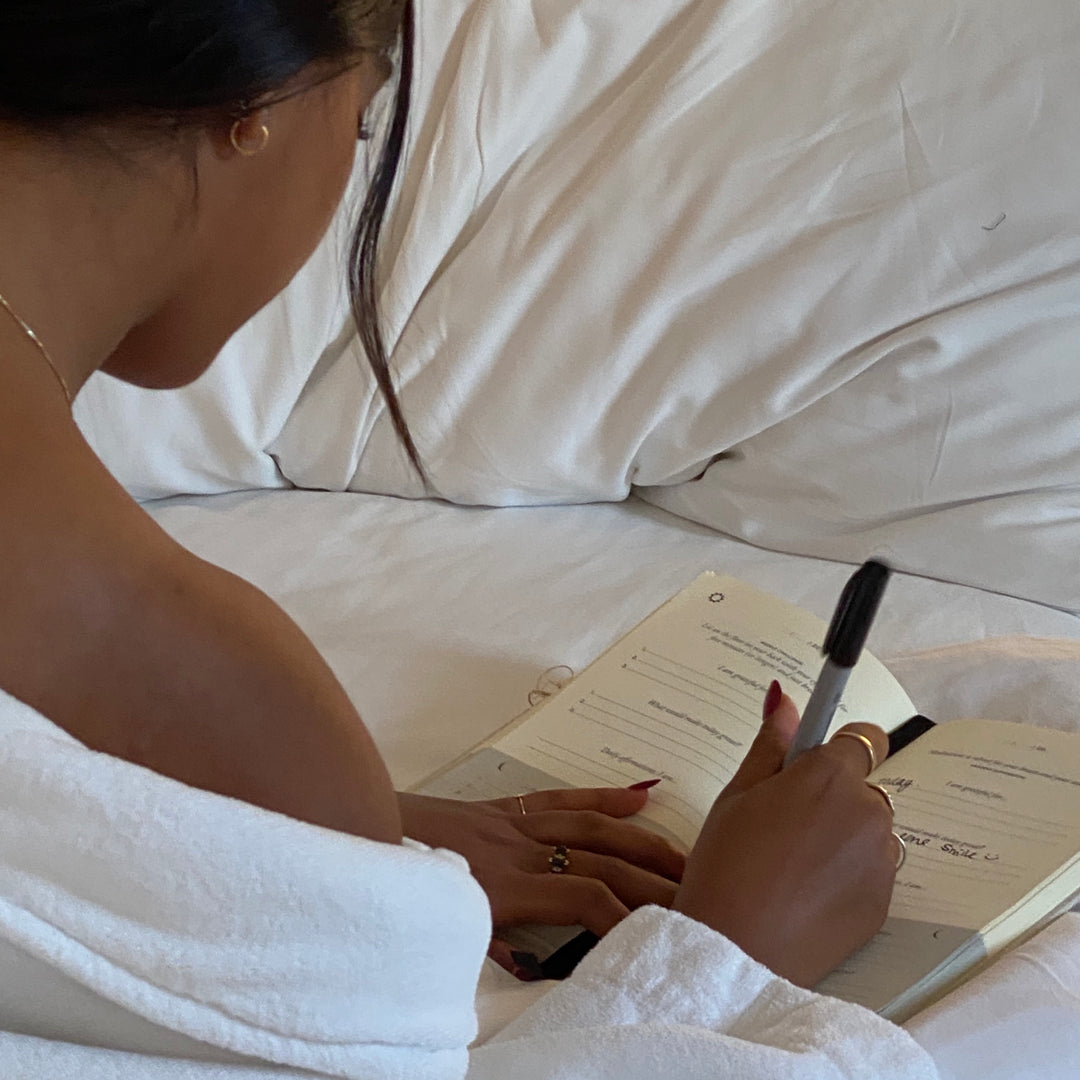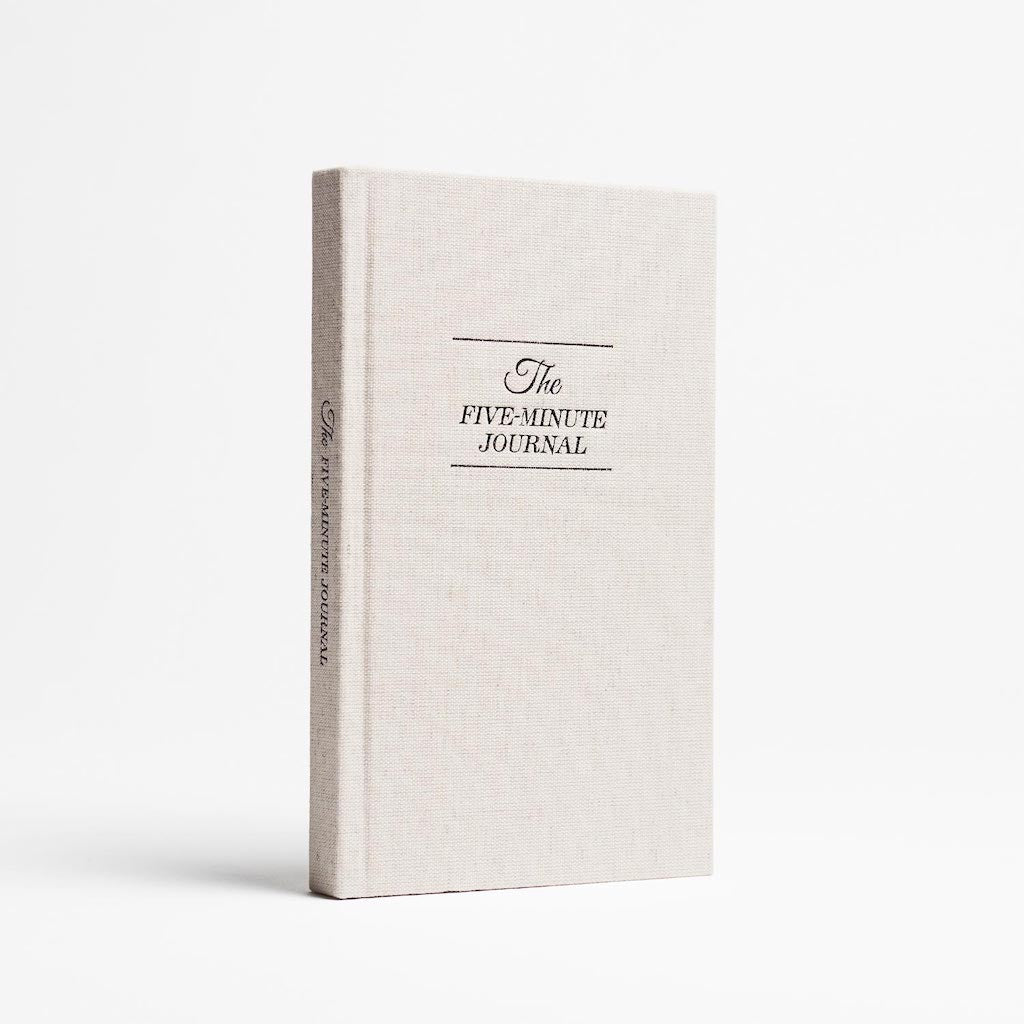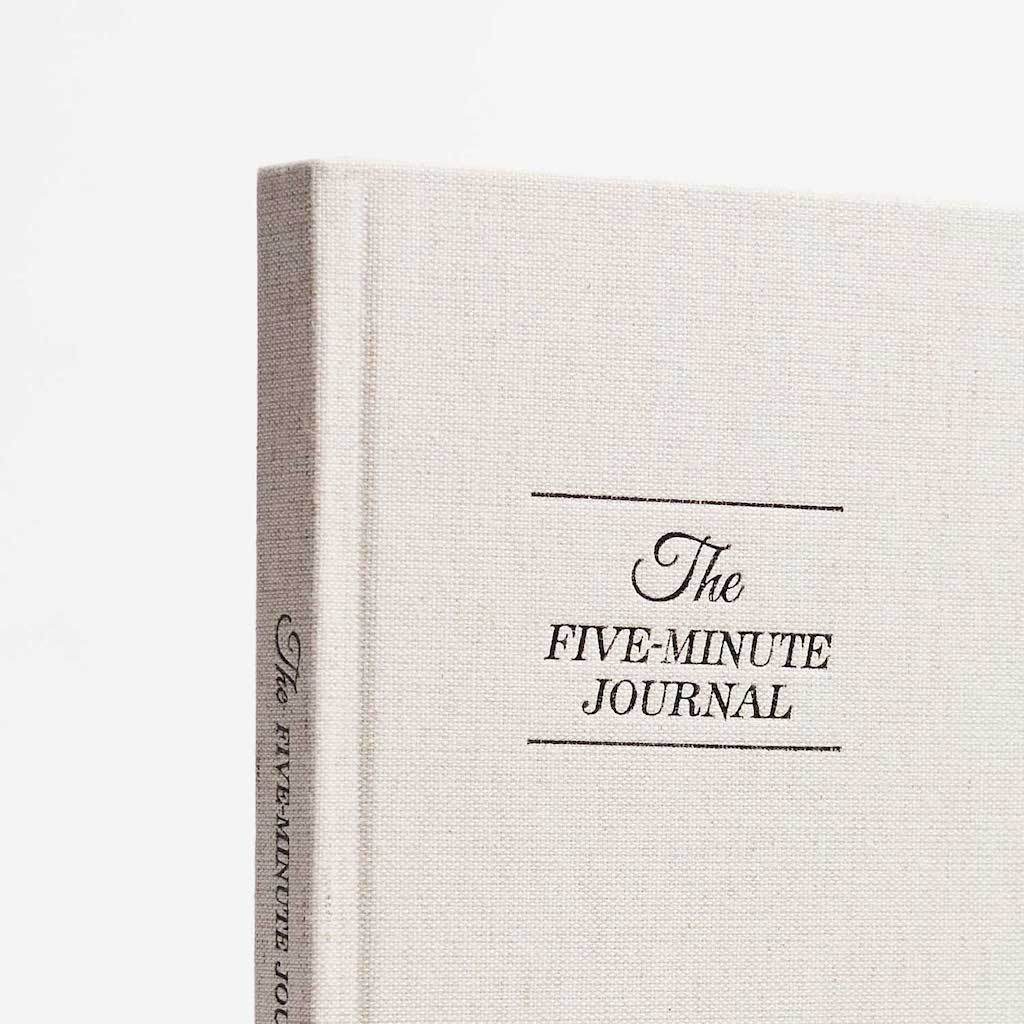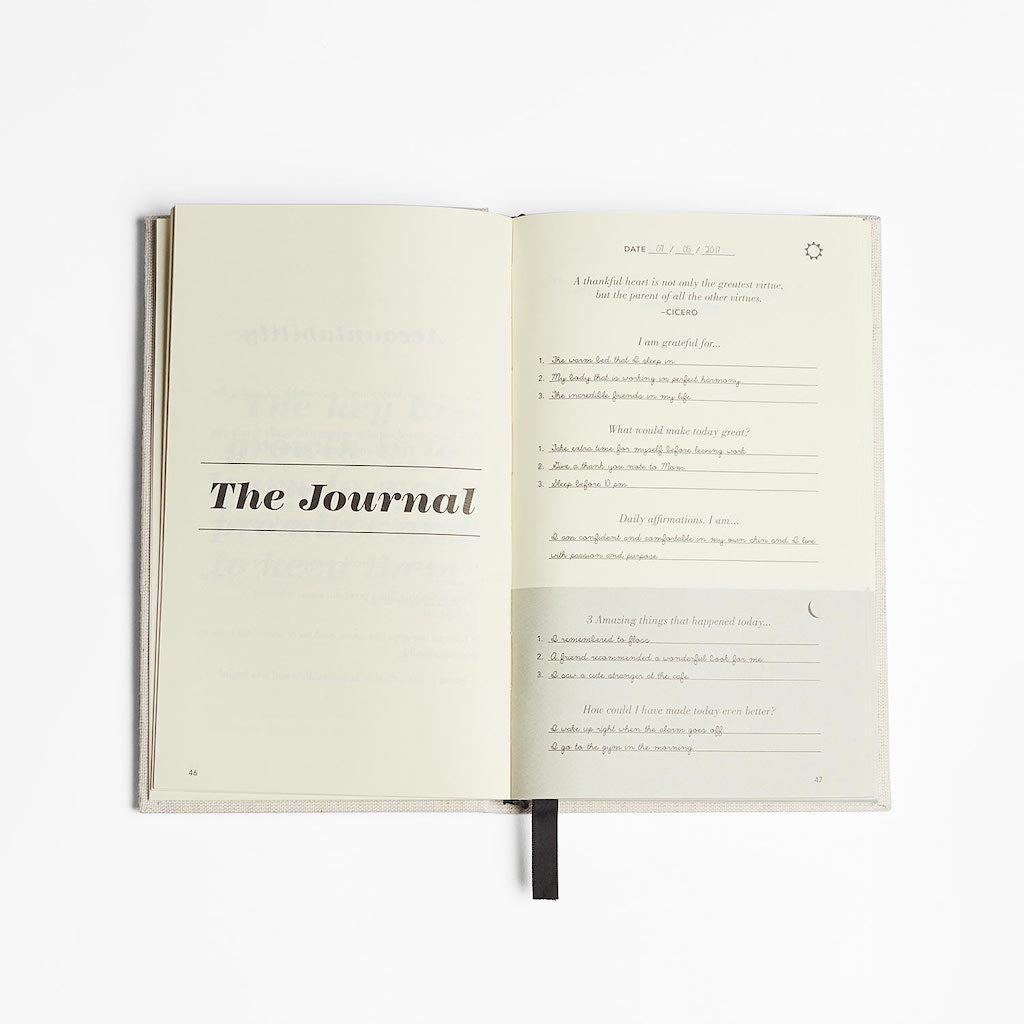 Editors' Notes
The elegantly designed Five Minute Journal is a science-backed guided gratitude journal. This cult favorite has been recognized by The New York Times and Vogue. Before laying your head to rest, reflect on the day's positive experiences and focus on crafting a fulfilling tomorrow.
Details and Care
- Lasts six months for daily journaling
- Undated
- 100% linen cover fabric
- 100% biodegradable, recyclable, FSC certified paper
- Size: 5.3 inches x 8.3 inches
About the Brand
The Intelligent Change belief is that you can achieve more with less. The Company creates products that are the simplest, most effective tools to help you realize your potential.
The Company's newest products use Shiro Echo carbon neutral, 100% recycled, biodegradable, and FSC™ certified paper by Favini. No trees were cut down to create virgin paper to make our products. Intelligent Change's journals are bound in 100% cloth based natural fabrics like cotton or linen that don't contain synthetic materials such as polyester and plastic.