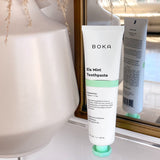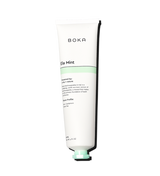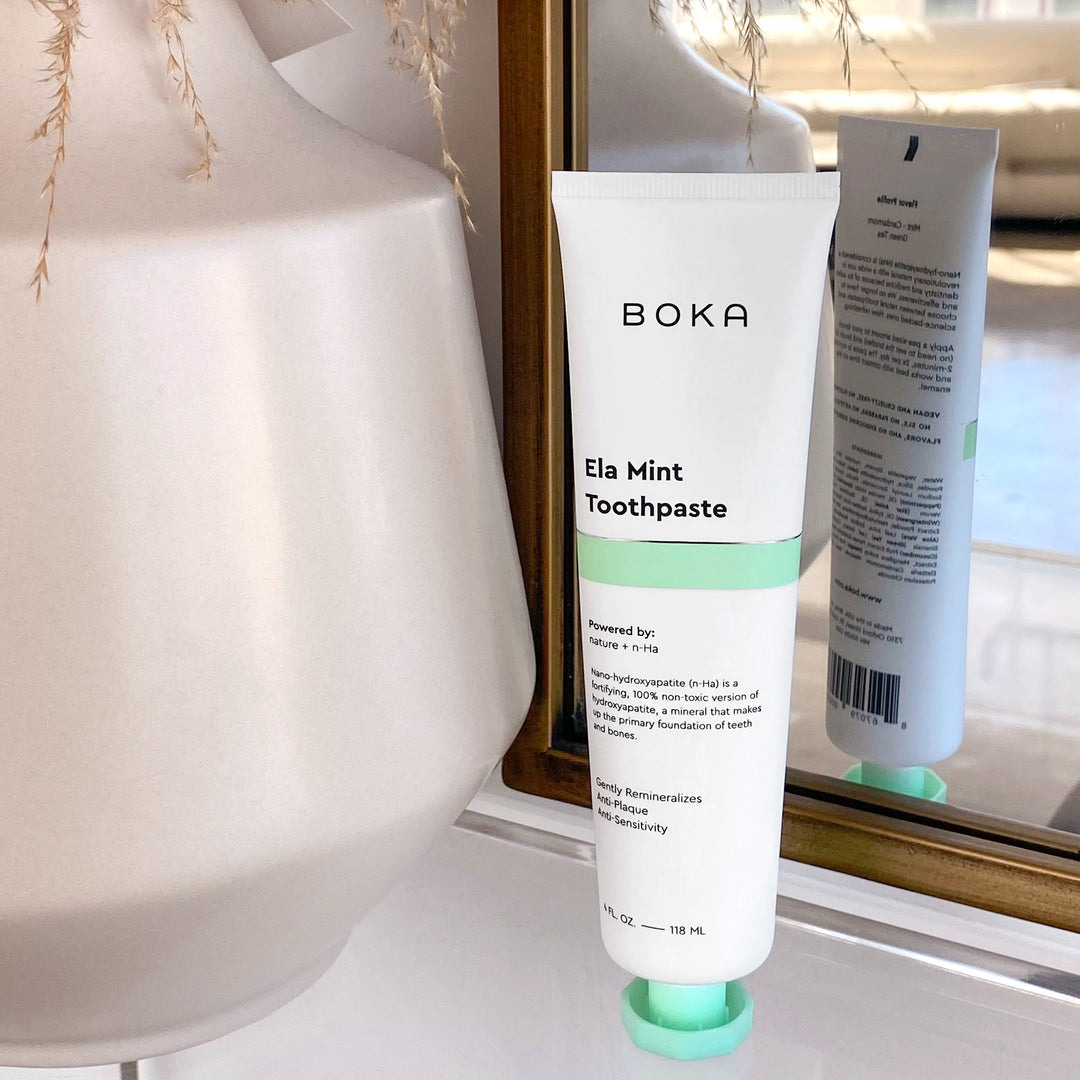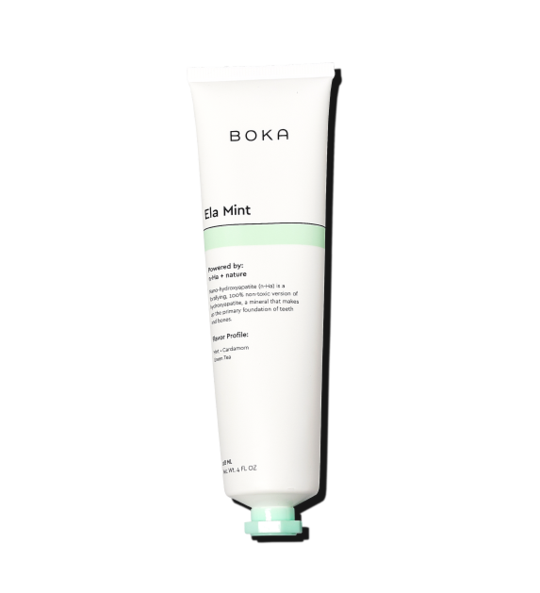 Editors' Notes
Boka's fluoride-free toothpaste is made with nano-hydroxyapatite (n-Ha), the dentistry gold standard in Japan for over 40-years. n-HA makes up the primary foundation of teeth and bones, helping to naturally restore and reduce sensitivity. Ela Mint is fresh and minty, meaning you'll wake up with a cleaner, healthier, and yummier mouth.
Ingredients
Water, Vegetable Glycerin, Hydrated Silica, Sorbitol Powder, Silica, Hydroxyapatite (Nano), Sodium Benzoate, Sodium Lauroyl Sarcosinate, Mentha Piperita Essential (Peppermint) Oil, Mentha Viridis (Spearmint) Oil, Illicium Verum (Star Anise) Oil, Gaultheria Procumberis (Wintergreen) Oil, Xylitol, Xanthan Gum, Stevia Rebaudiana Extract Powder, Methylsulfonylmethane, Aloe Barbadensis (aloe Vera) Leaf Juice, Sodium Bicarbonate, Camellia Sinensis (Green Tea) Leaf Extract, Cucumis Sativus (Cucumber) Fruit Extract, Persea Gratissima (Avocado) Fruit Extract, Mangifera Indica (Mango) Fruit Extract, Menthol, Elettaria Cardamomum Miniscula Seed (Cardamom), Potassium Chloride. Products are made in the same facility and on shared line as peanuts, tree nuts, dairy, eggs, and sunflower. Disclaimer: Ingredients are subject to change at the manufacturer's discretion. For the most complete and up-to-date list of ingredients, refer to the product packaging.
Details and Care
- 4.0 oz.
- Fluoride-free
- SLS-free
- Paraben-free
- Sensitivity-fighting
- Antiplaque
- Free from artificial flavors
- Free from endocrine disruptors
- Powered by n-Ha, a 100% non-toxic ingredient that remineralizes and desensitizes teeth
- Contains aloe vera, xylitol, green tea and mint
About the Brand
Boka has been using the same oral care products without asking for the same accountability Boka asks for in our foods and skincare products. And while some natural brands tell us what not to use, they don't offer ingredients backed by science to heal our mouths. Boka is setting out to change that because the mouth is too critical to whole body health to ignore.

We all now understand that sleep, diet and exercise are essential to wellness. Yet the mouth is the number one source of disease in the body and a huge source of chronic inflammation in many people. Those inflammation and bacteria cells not only wreak havoc on your immune system, but have also been linked to systemic diseases, like Heart Disease, Diabetes, Cancer, and Alzheimer's.

Boka believes in making more effective products with safer ingredients to have a positive impact on preventive health.