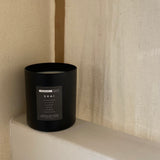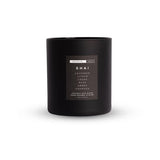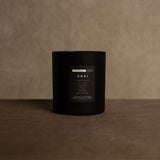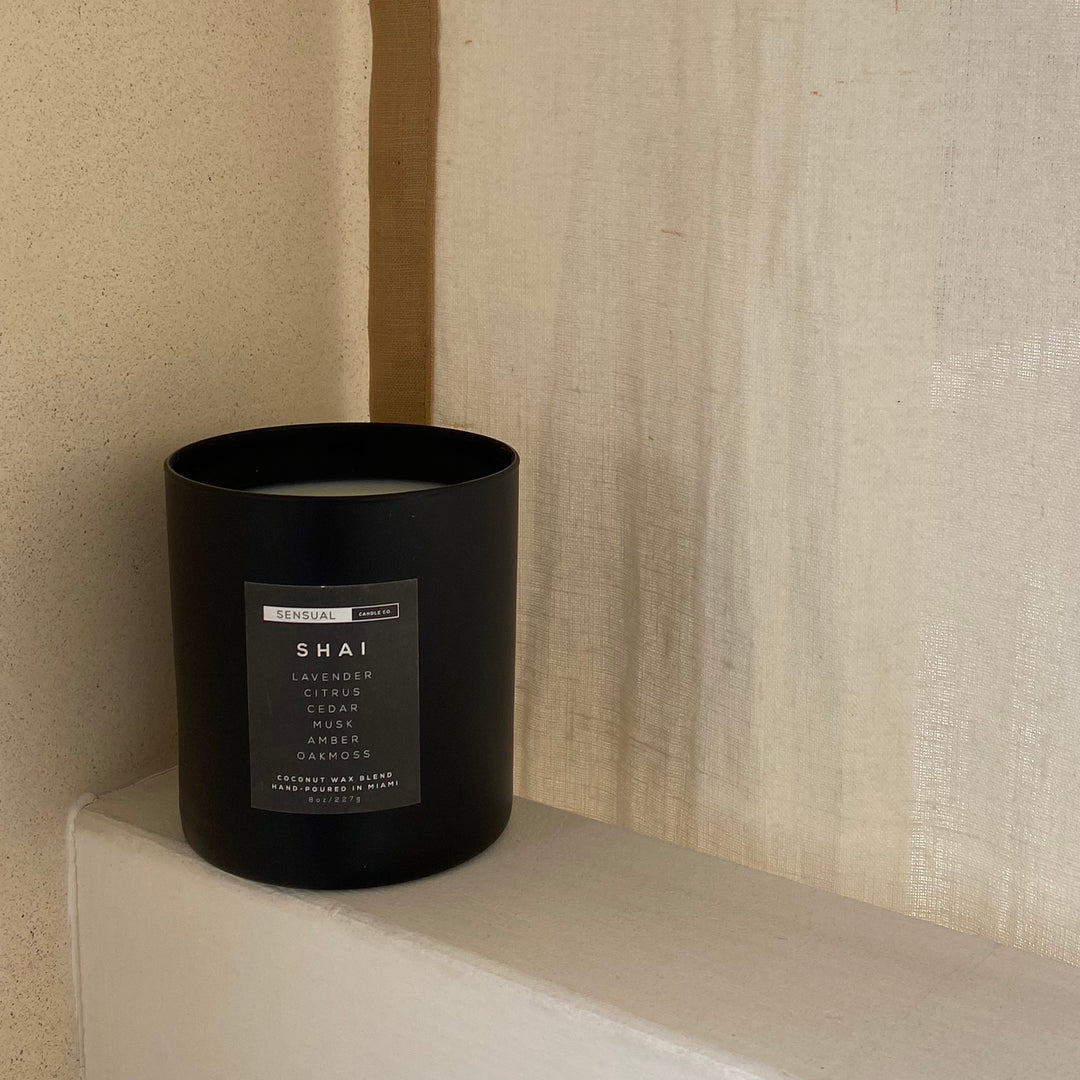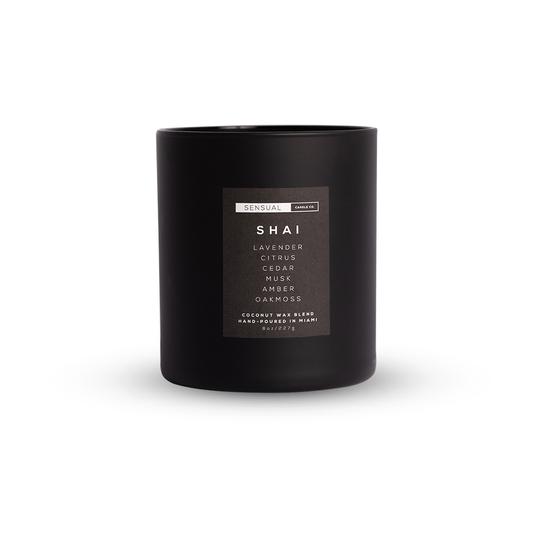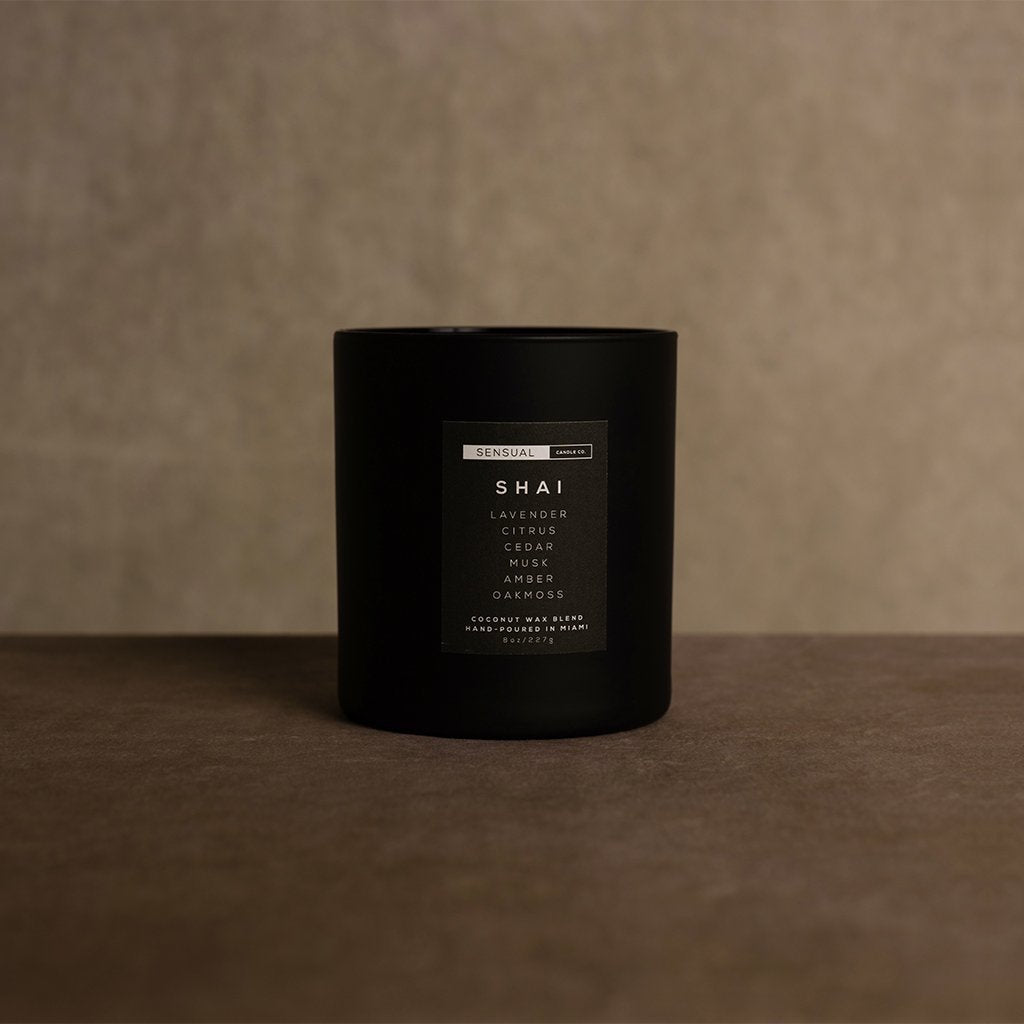 Editors' Notes
Shai is a perfectly balanced, hand-poured candle that indulges your senses in both masculine and feminine notes. Lavender and citrus notes meet darker notes like amber and sandalwood for a sultry balanced combination. Formulated with luxury coconut wax, the Shai candle is an absolute must for your bedside.
Ingredients
Coconut Wax Blend, Phthalate Free Premium Fragrance, Essential Oils, Eco-Friendly Wooden Wick
Details and Care
Top Notes: Mandarin, Sage, Citrus
Middle Notes: Cedar, Jasmine, Lavender
Base Notes: Sandalwood, Amber, Dark Musk, Oakmoss

How to properly care for your candle:
- DO trim the wooden wick to 1/8" before lighting
- DO burn your candle long enough so the wax pool melts to the edge of the container
- DO NOT burn more than 4 hours
- DO between uses snap off any ash or burnt wood along the top edge of the wooden wick
- DO remove any wick debris from the candle before lighting
- DO read the warning label
- DO reuse the container

Burn time: 60 hours
Size: 8 oz.
About the Brand
Sensual Candle Co. is a Miami-based brand whose mission is to promote self-love, peace, and sustainability. Founder Sentrell fell in love with a ritual - run a bath, turn on a soothing playlist, and light a candle. During this routine, she fell in love with candles' soft glow, dancing flames, and their ability to bring you present and put you in a meditative state for relaxation.

This ritual also shed light on the importance of connecting back to self and how our senses can aid us in this connection. To be sensual is to be in touch with your surroundings. To be present. To be alive.