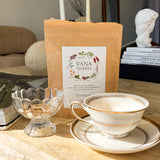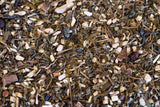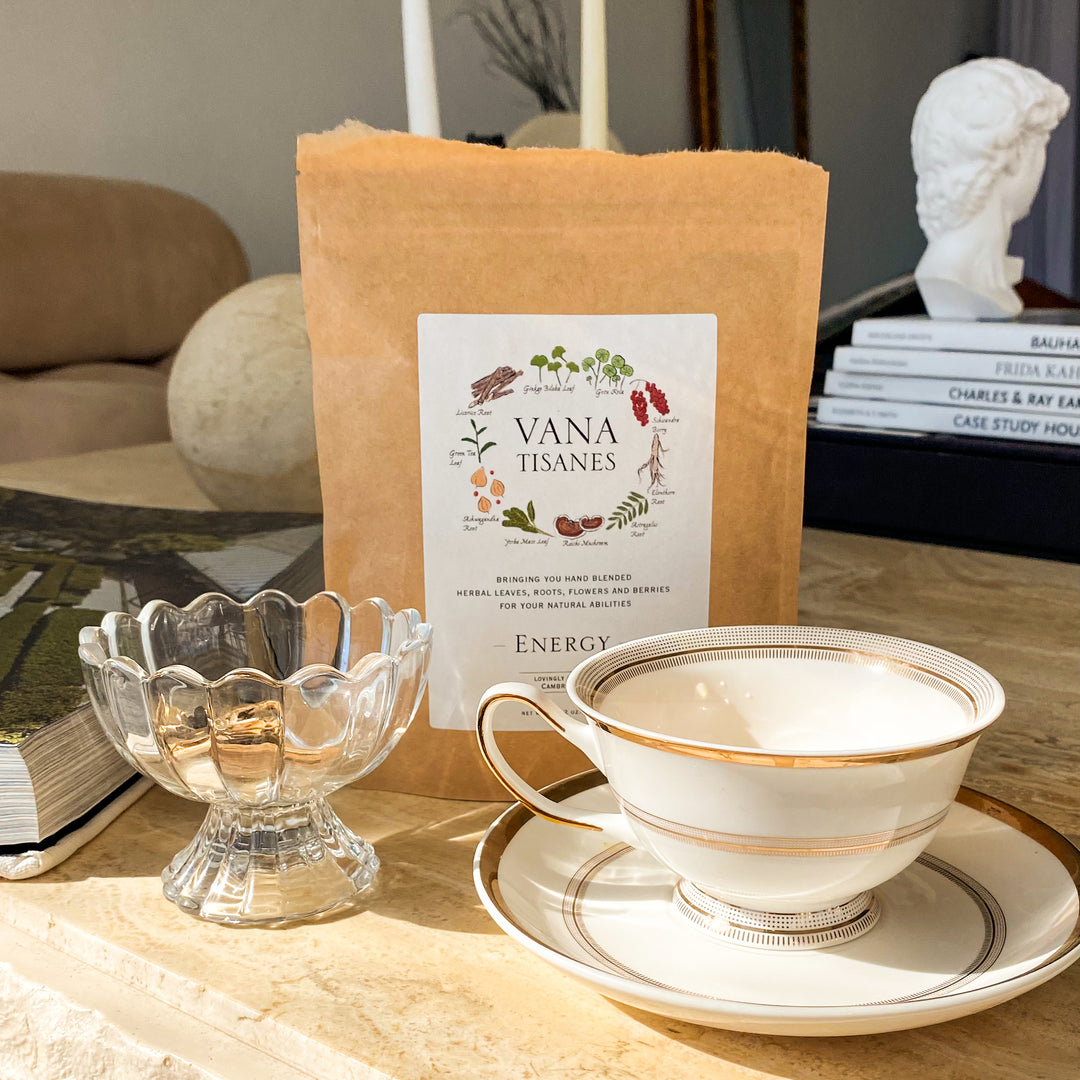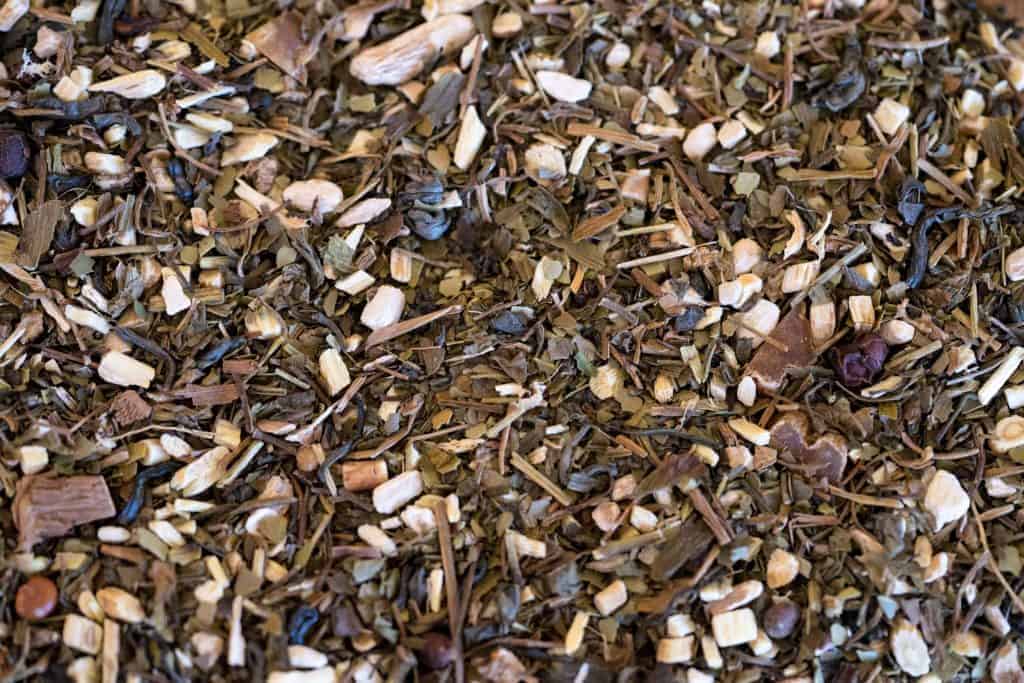 Editors' Notes
Vana Tisanes' ENERGY Tea is earthy, light, slightly sweet, and smooth. The tea is a blend of subtle bitter notes from yerba mate and reishi mushroom combined with a sweet herbaceous taste from schisandra berry and ashwagandha. It enhances stamina, lessens fatigue, and balances the body to use what energy it has more effectively.

These statements have not been evaluated by the Food and Drug Administration. This product is not intended to diagnose, treat, cure, or prevent any disease.
Ingredients
Ashwagandha Root, Astragalus Root, Eleuthero Root, Ginkgo Biloba Leaf, Gotu Kola, Green Tea Leaf, Reishi Mushroom, Schisandra Berry, Yerba Mate Leaf
*Tea contains low levels of caffeine

*Disclaimer: Use cautiously if you are congested or have bronchitis, high blood pressure, high fever, inflammatory conditions, are pregnant, or take other stimulants.
Details and Care
1. Boil water to a temperature of 212 F. 2. Measure 1/4 to 1 tbsp of herbs per cup of water. 3. Put herbs into an infusion tea pot, french press, stainless steel infusion ball, or reusable tea bag. 4. Pour hot water over herbs and let them release their oils for 7-10 minutes, depending on your strength preference. 5. Pour, drink, and sleep well.

Please note: Herbs may be infused up to 3 times.

- Size: 2 oz.
About the Brand
Founded in a small coastal town of Cambria, CA, Vana Tisanes was started by Mike Coulson and Miho Watanabe. Together they crafted tisanes in small batches, using organic ingredients and always with consumers quality of life in mind. Their sole goal is to share with the community the love that they have for the magnificent power of plants.

All of Vana Tisanes' sourced ingredients are certified organic, while the packaging is made out of 100% compostable material. When in search for the purest form of flavors and health properties, Vana Tisanes only choose the highest quality of dried plants from around the world. With respect for our planet, every one of the Company's business decisions is also made with sustainability in mind.